Setting up your website
Basic Setup
If you want to setup a website for you club follow the instruction below.
Toasthost provide club websites based on a standardised template. Currently these provide a simple one page site. The website template has been designed by a professional web designer for easy of use and optimised for indexing.
If you have just setup your club you will see this on the club home page.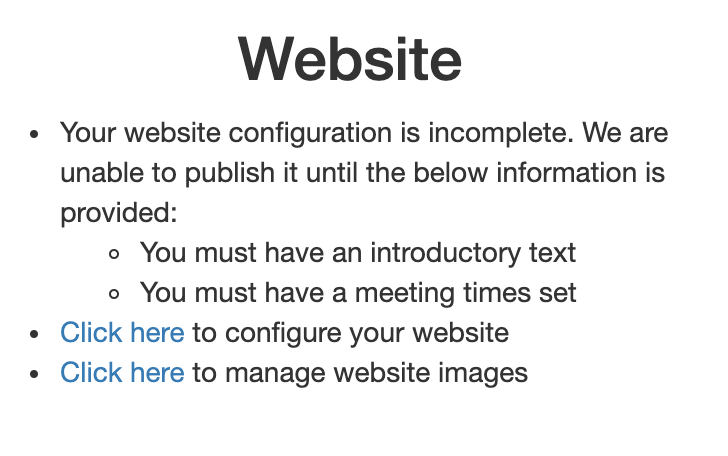 Click on the 'Click here' to configure your website.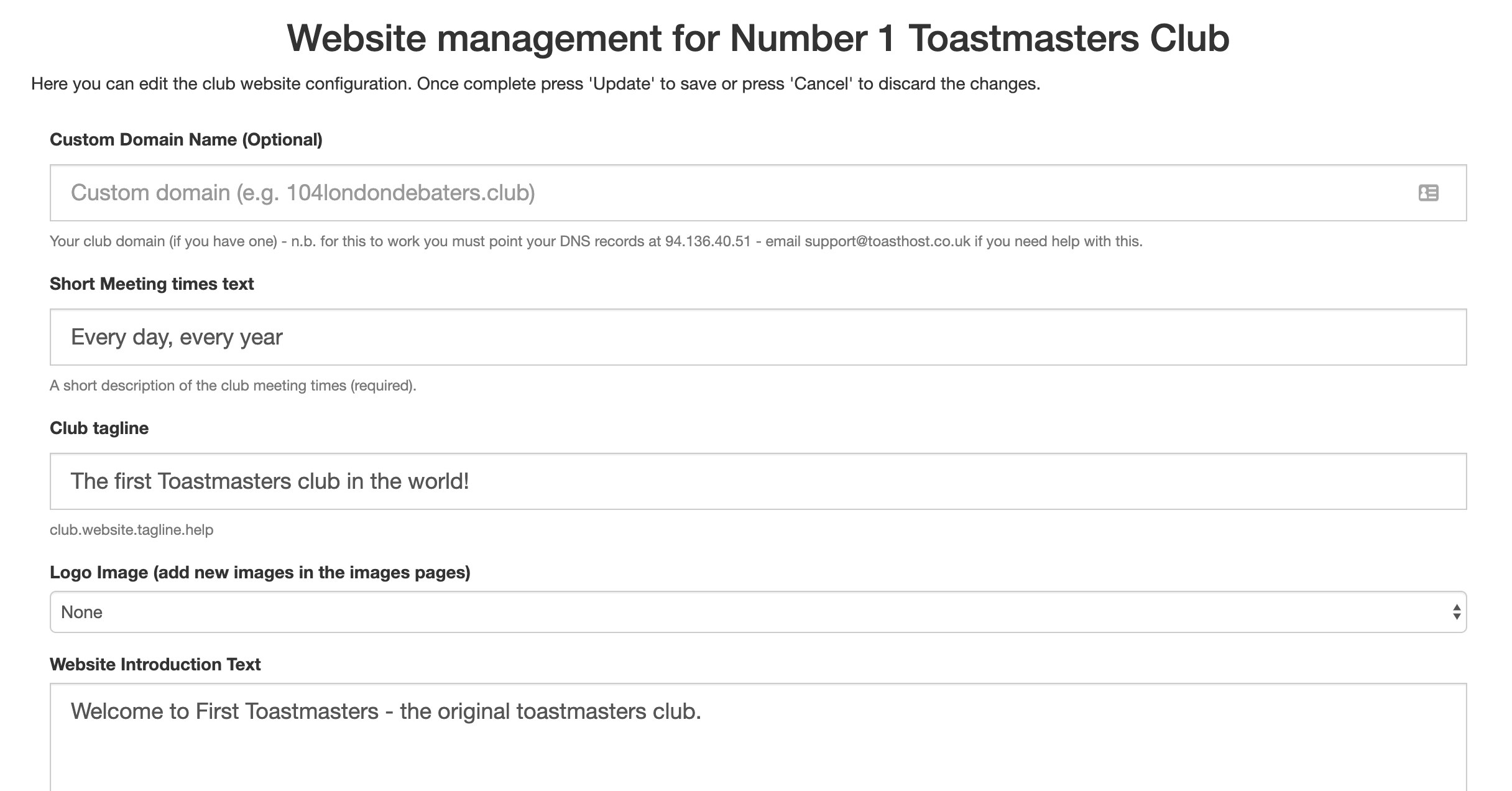 At a minimum you need to full in the 'Short Meeting times text' and the 'Website Introduction Text' are required. We recommend filling in as much information as you can, the more information your webiste visitors have the better. You can provide links to your social media. A link to a map and various other features.
Remember that this is the shop window for your club, so hone your content to be welcoming as possibly.
Do add a club background image when you have one (see below).
Once you have filled in the details (remember you can come back and update this at any time), click the 'Submit' button at the bottom of the page. You will go back to your main club page.
If you have not yet made your website live you can click the link here: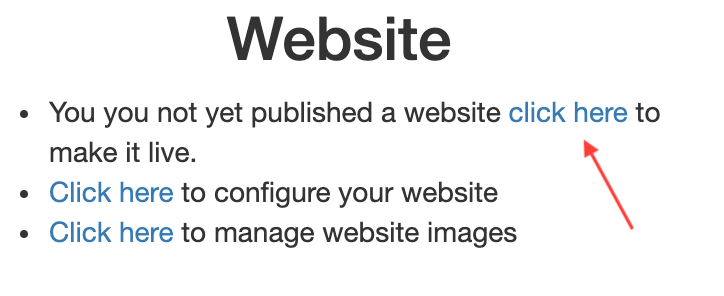 Once you have done this you can see your clubs website address on your club page:

Follow the link to see your new website! N.b. it may take a few minutes for your website to be available the first time. If you are unable to see your website after 1 hour please contact us support@toasthost.co.uk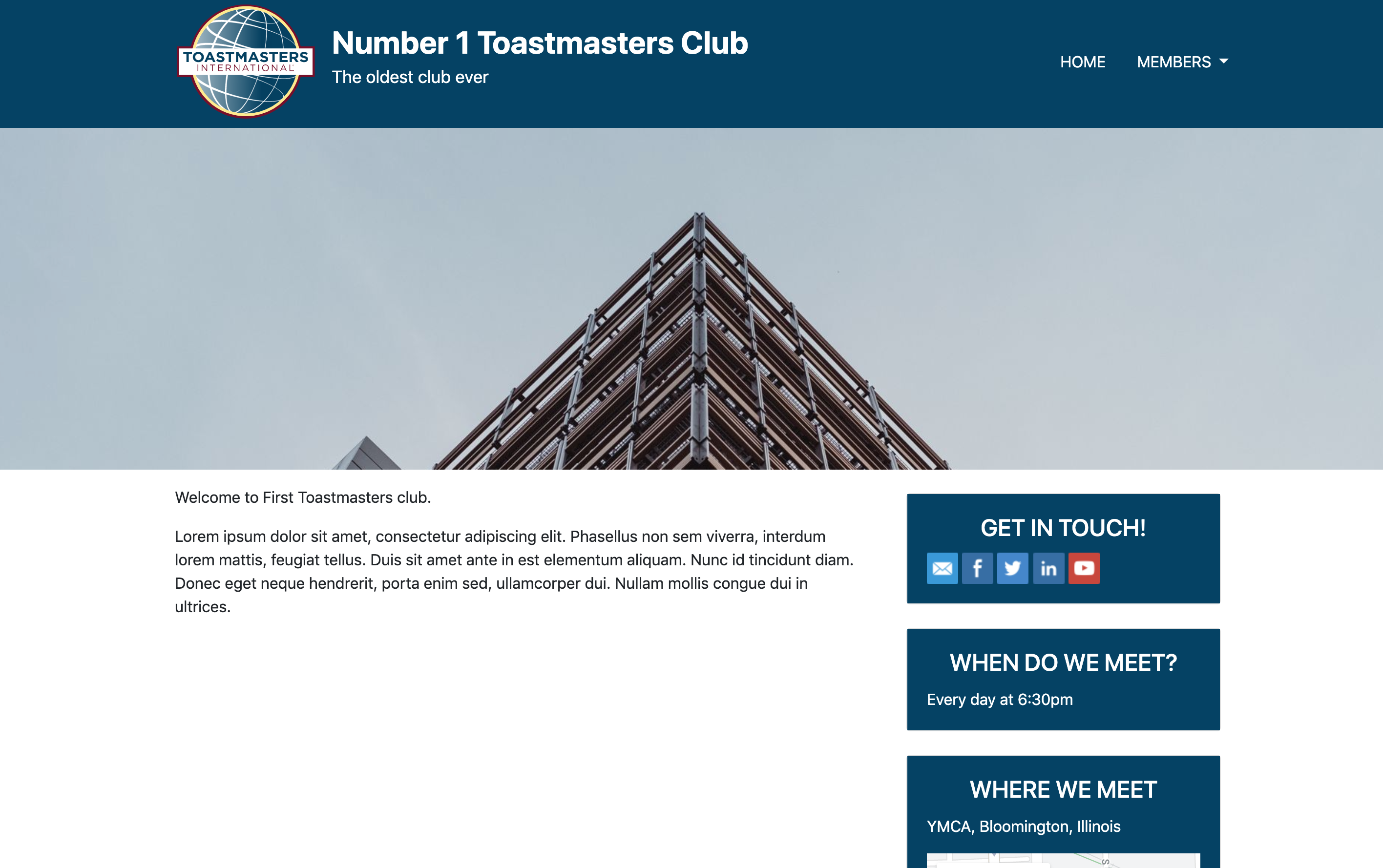 Adding a map
To add a map, first go to maps.google.com and search for your venue. You want it to have a pin on the correct place on the map.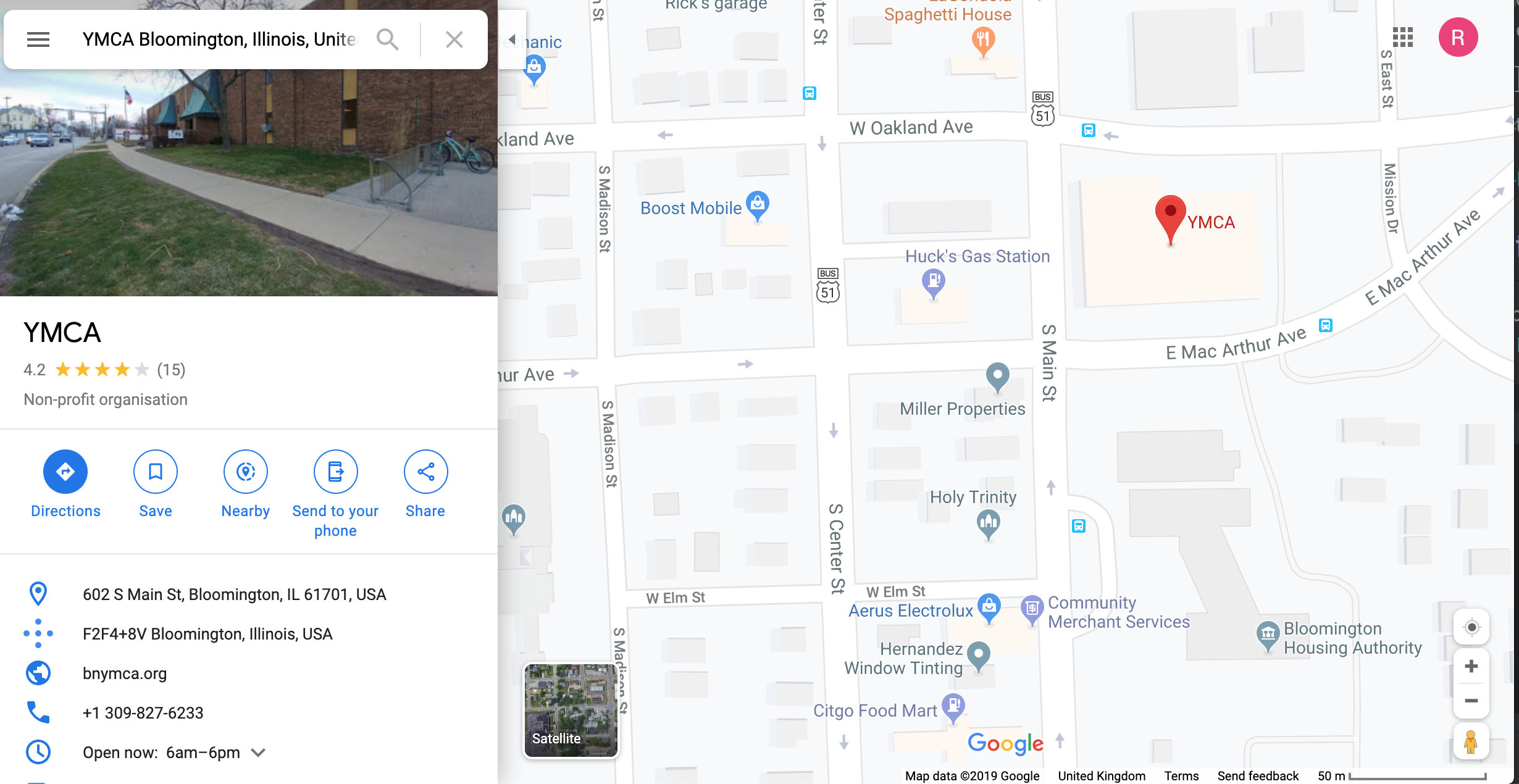 Now from here select share: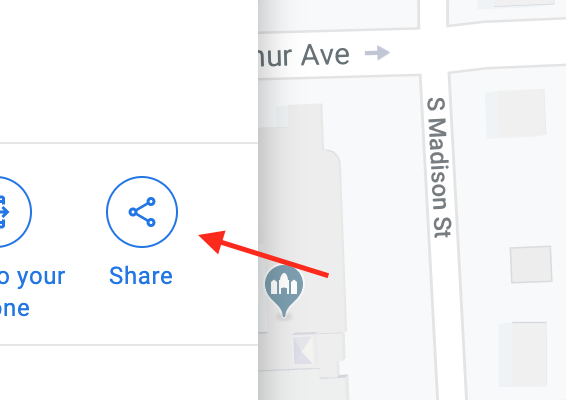 Click on the 'Embed a map' tab: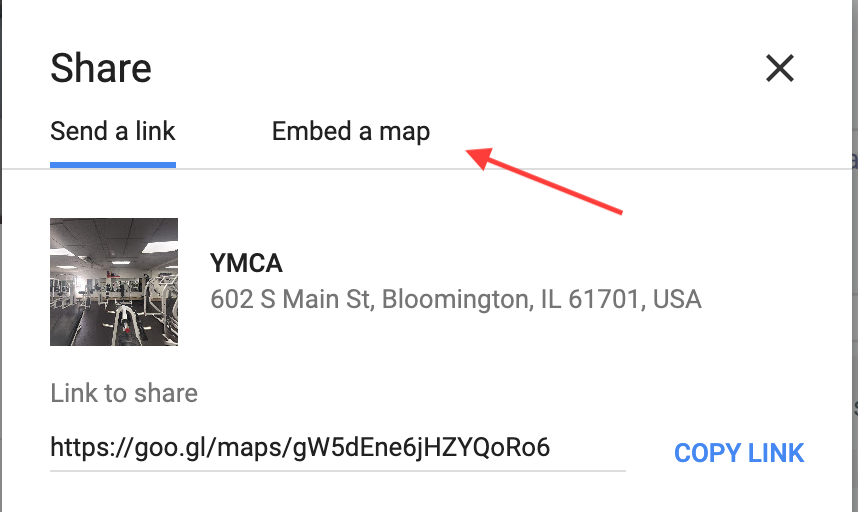 From here you want to copy the link - you can do this by hitting the 'COPY HTML' button to copy the link into your devices clipboard.

Update your website configuration to include the map link and it will be added to your website.

Customising your background image
TBC
Adding a club logo
TBC
Using a custom domain
If you want to use a custom domain please email support@toasthost.co.uk. Currently it needs to be manually configured by our admin team.